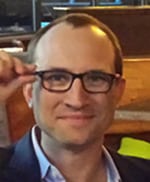 EXECUTIVE EDITOR
David Bowen cofounded MAYDAY Magazinein 2009. His work has appeared in The Literary Review, Colorado Review, Flyway, Serving House Journal, and elsewhere. He completed a Ph.D. at the University of Wisconsin-Milwaukee and an MFA at the University of North Carolina-Greensboro. He lives in Milwaukee, Wisconsin.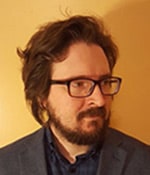 SENIOR EDITOR
Raul Clement's work has appeared in American Literary Review, Blue Mesa Review, Coe Review, Surreal South '09, Serving House Journal, Masque and Spectacle, and elsewhere. His novel,href="https://www.amazon.com/Doors-Mark-Your-Joshua-Trilogy/dp/1940430208/ref=sr_1_1?s=books&ie=UTF8&qid=1475363392&sr=1-1″>The Doors You Mark Are Your Own (co-authored with Okla Elliott), was released by Dark House Press in 2015. For more info, visit raulclement.com.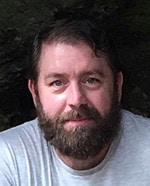 ASSOCIATE EDITOR
Paul Crenshaw is a graduate of the MFA Writing Program at the University of North Carolina at Greensboro, where he was a Fred Chappell fellow. His stories and essays have appeared in Best American Essays, Shenandoah, North American Review, Southern Humanities Review, and Hayden's Ferry Review, among others.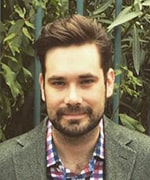 ASSOCIATE EDITOR
Chase Erwin holds an MA in Literature and teaches middle schoolers how to write. He lives in Interlochen, Michigan, with his wife, his cat, and his dog.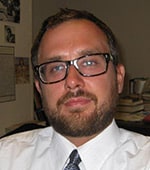 ASSOCIATE EDITOR
Sean Karns has an MFA in creative writing from the University of Illinois and is the author of Jar of Pennies, a collection of poetry. His poetry has appeared or is forthcoming in the Birmingham Poetry Review, Hobart, Rattle, Pleiades, Los Angeles Review, Cold Mountain Review, Folio, and elsewhere.